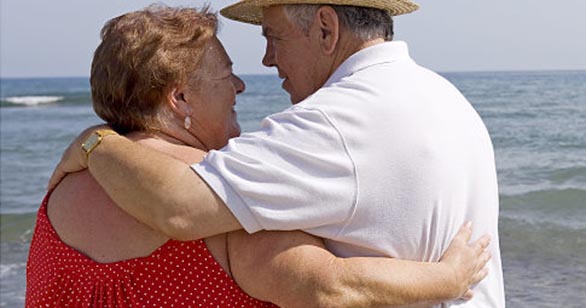 If you are having problems with your sex drive or are experiencing erectile dysfunction you may be surprised to find out that the problem may lie in your cholesterol levels. How can high cholesterol affect sex? In several different ways. What you have to understand first is that no function of the body is entirely independent of the other functions.
In the same way that being tired can change how clearly you think or how well you can keep your balance, your cholesterol level will affect sex drive and sexual functioning. Fortunately, bringing cholesterol levels back into balance is something that can be done. You have to follow a doctor's advice and make some lifestyle changes but none of the changes are that difficult.
If you do not take care of your cholesterol levels, then you could develop some serious health issues. Cholesterol problems can lead to heart attacks and strokes. If this happens, the last thing on your mind will be whether or not you are in the mood and capable of having sex. Cholesterol is often called a "silent killer" because people do not notice its affects on the body before it has done serious damage, sexual problems, however, are one of its earliest warning signs.
What is the Difference Between High and Low Cholesterol?
High and low cholesterol refer to the two different types of density of cholesterol present in the bloodstream. High density cholesterol (HDL) is considered the "good cholesterol" and travels from the liver into the bloodstream and absorbs low density cholesterol (LDL), clearing the body of its presence. Low density cholesterol (LDL) is what is infamously known as "the bad-cholesterol." This is cholesterol that attaches itself to the walls of your arteries as a form of fatty deposit.
These deposits then narrow the arteries and restrict blood flow. Eventually, these deposits will harden (hardening of the arteries). Once your arteries have reached this stage, they lose their flexibility and ability to handle the body's need for blood, which is the source of nutrition and oxygen for the cells and muscles, and you are now a good candidate for a heart attack or stroke. While there is some evidence that people can have hereditary inclinations to high cholesterol levels, the conditions rarely develop except from a lifestyle of bad diet and exercise habits.
How Does Cholesterol Affect Sex?
High and low can cholesterol can affect sex in two different ways. The one that most people think of is the narrowing of the arteries which will restrict blood flow. Restricted blood flow leads to erectile dysfunction. High levels of cholesterol can lead to the disease atherosclerosis which is a build-up of plaque in the arteries that narrows their diameter and restricts the flow of blood. If atherosclerosis builds up in the arteries feeding blood to the sex organs, erectile dysfunction will occur.
The other way in which cholesterol will affect sex is it will change how the body is able to respond to hormonal signals to increase blood flow to the skin and sex organs. If the body's ability to detect hormonal changes is impaired then you will be unable to respond to the signals that indicate arousal. Also, cholesterol imbalances will create other issues in the body that will reduce your ability to respond and even your willingness to engage in sexual activity.
What are the Solutions?
There are solutions and treatments to help undo how your cholesterol affects your sex life. There are several prescription medications designed to reduce the presence of bad cholesterol in your system. Doctors most frequently prescribe statins such as Lipitor, Zocor and Crestor among others. They may also prescribe other medications including bile acid reducing resins, cholesterol absorption inhibitors and a combination medication of cholesterol absorption inhibitors and statins. This will treat the issue of cholesterol.
Your doctor may also put you on an erectile dysfunction medication to help get your sex life back to normal. It is important to remember that all of these medications, while they can help undo how cholesterol affects sex they also come with their own set of side effects, some of which may be worse than having an interrupted sex life. Side effects can include pain, weakness, constipation, bloating and nausea. There are also natural treatments such as niacin and omega-3 fatty acids but their success rate is not as high as the chemical compound treatments. The best treatment is a complete lifestyle change that includes changes to diet and exercise patterns.
What Not to Do?
If cholesterol affects your sex life than there is definitely something you should not do and that is ignore the problem or rely on medication alone to resolve it. While it is wonderful that we have all of this modern medication to manage problems with cholesterol the fact is that they are artificial solutions. Medications should be seen as tools to help you safely acquire new lifestyle habits that focus on balance and health to bring your body back into shape.
If you only treat the symptom, which in this case is cholesterol because it affects your sex life, then you leave yourself open to creating more severe issues that can lead to your not having a sex life at all. Be wise, learn that a symptom is a sign that something must be dealt with on all levels and you have to eventually address the root cause to create a cure. Anything less and you are cheating yourself.