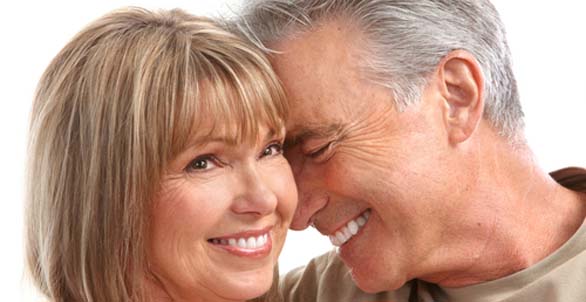 Today, as the attitudes and opinions are changing towards sex and aging. It comes as no surprise that older adults are active sexually and want to continue sharing their lives and be in a fulfilling relationship. However, owning up to the fact that aging is responsible for a lot of physical as well as mental changes in our bodies, it is very important that you work towards maintaining your sexual health as you age. Given below are some tips on how to maintain your sexual health.
 Stay active:
Staying active is the key to an satisfying sexual life. As you age, your hormone levels drop and your metabolism rates also drop causing weight gain.  You also lose bone and muscle mass with aging and this in turn could lead to numerous health issues concerning bones, muscles and joints. Your energy and stamina levels also decrease with age. This is where an active life helps. Staying active could mean exercising regularly, joining a masters swimming club, signing up for a local bike ride event, taking up aerobics sessions or yoga sessions and more. When you stay active and exercise, it not only helps you reduce and regulate your weight but it also reduces muscle and joint pain, strengthens the bones, and slows down the loss of muscle mass. It also improves your balance and mobility. As it has to be a regular activity it is very important that you choose something that you enjoy doing frequently.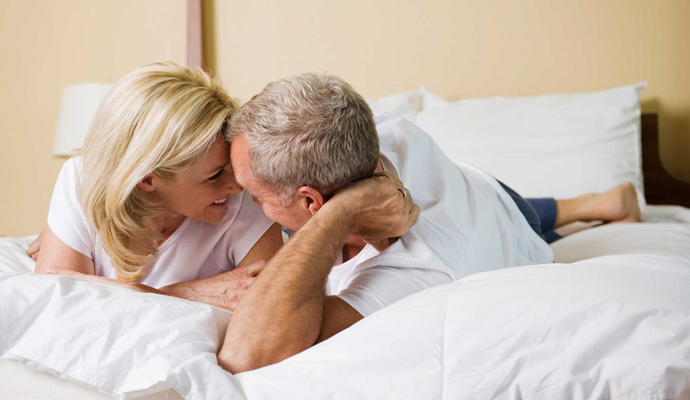 For people who love to take a ride on their bike, Active.com organizes local bike rides. Swimming is also another activity that you can engage in as it offers a full body work out which has low impact especially for people who have weight limitations, arthritis and other issues. Brisk walks or working in the yard or washing and waxing your car also help. Whether it is a regularly scheduled exercise class that you enjoy participating in or it is increasing your daily activities that you prefer, remember it is never too late to start exercising.
Watch what you eat:
Leading an active lifestyle alone will not boost your sexual health if you do not complement it with a healthy diet. Cut back on food items that have a high content of cholesterol, trans-fats, saturated fats, added sugars and sodium. Be sure to include a lot of whole grains, fruits, vegetables, and more. Remember to stay hydrated and drink a lot of water and other fluids. Whole grains, fruits, nuts, legumes, vegetables and seeds are a good source of vitamins and minerals and are high in fiber thus aiding your digestion process and keeping you healthy. They are also high on anti-oxidants which battle free radicals that cause cell damage in the body. Fish and olive oil should also be a part of your diet.  Fish is a good source of protein and has omega-3 fats, which reduces plaque buildup in your arteries. Olive oil is free of trans-fats and is heart healthy.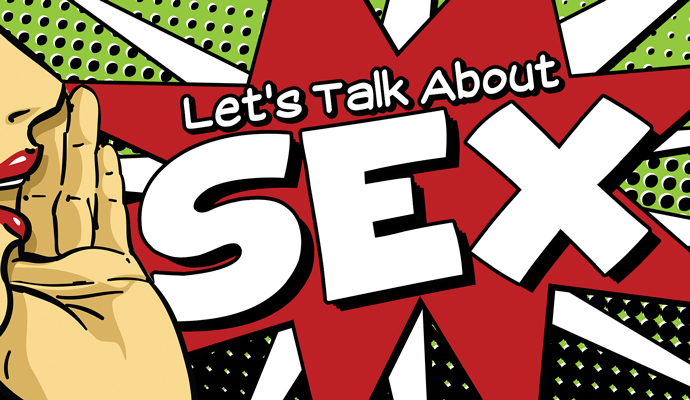 Reduce stress:
As you age you will also have to learn to reduce stress. Not only does stress increase the gastric acid it also triggers numerous digestive disorders and well as health issues. Take up a new hobby or practice meditation every day as it helps reduce stress. While exercising also focus on breathing techniques as well as other relaxation techniques as this helps reduce stress. Adequate amount of sleep is also important if you want to deal with stress. Take care not to overwork yourself with office responsibilities. Maintain a good work life balance as it helps regulate stress.