Interactive Video Games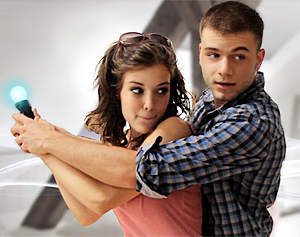 Guys, nothing says "BORING" to a girl more than saying "come over and watch a movie."  Movies are terrible because they don't allow you to get to know each other.  However, a home setup is not a bad first date if you have an Xbox or video game system.  Go to your local Redbox or video rental store and rent an interactive video game such as Dance Dance Revolution or Dance Central.
Hilarity will ensue as you try and keep up the latest Lady Gaga Dance Crazes or try and Moonwalk a la Michael Jackson.  If you don't want to give off the "I want to get you alone at home" vibe, allow your date to bring over another couple that they know.  This will allow you to meet your date's friends and will make them more comfortable in the process.
Remember Dating is fun and these great date ideas will help you keep money in your pocket, have a great time, and lead you to love birds down a lifelong path of happiness ever after.  Don't forget to invite us to the wedding!