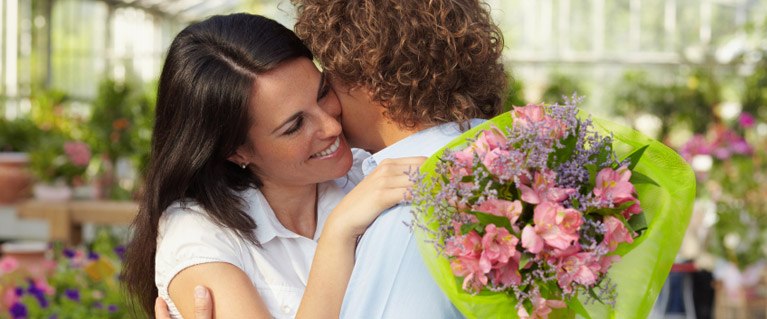 There is no doubt about it that women love flowers and it is easier than ever to send flowers to your wife from anywhere in the world. The online florists make it easy to send flowers without having to think about it in advance. If you really want to show your wife that you care about her, then you should show her that you care by sending flowers a few times a year. It is important that you do not send the flowers when you make mistakes and you want her to forgive you. Husbands should only send flowers when they are least expected or when you really want to show her you love her.
#1: Send Wife Flowers on Birthdays and Anniversaries
One of the best times to send flowers is when it is your anniversary or her birthday. Husbands do not have to send the flowers on the exact dates, but they should send them on a close day. They do not need to be sent on every birthday or anniversary, because then it is not special. Mixing it up over the years is a good idea. The best times to send flowers on those special days are when you might be out of town or if you have something that you have to the night of the event and you really want your wife to know you are thinking about her.
#2: Send Wife Flowers on Your Children's Birthdays
There are many other events that would be appropriate to send flowers. If you have children, it would be appropriate to send flowers on your children's birthdays. Mother's Day is the usual day, but your children's birthdays are special days to your wife, especially since she worked very hard and did so much to give birth. If you have more than one child, it is not necessary to send flowers on all of their birthdays, but at least send them a few times on the birthday of your oldest child since that was the first experience that you both had together in regards to childbirth.
#3: Send Flowers After Going to a Wedding Together
Another really nice time to send flowers to your wife is after you have gone to a wedding for a friend or family member. When you send your wife some flowers after a wedding that you have attended together, you can write on the card how the wedding you attended together reminded you of the day you got married. She will certainly be surprised by a bouquet of flowers for simply attending a wedding together. Odds are she was thinking about your wedding and by sending her flowers, she will feel really close to you.
#4: Send Them after a Special Accomplishment
If your wife works outside of the home or she has a special hobby or activity that she participates in regularly, you can send her flowers after she has achieved something very special. If she gets a promotion or some type of special recognition at work, send her flowers with a congratulatory note to tell her how proud of her you are. It is important to recognize something that she has worked very hard to do. If your wife is involved in a certain hobby and she has done something outstanding, send her flowers, too. Maybe she plays golf and she shoots her best round of golf ever, or maybe she has run her first marathon. Maybe she is an artist and sells her first piece of art. If she has achieved something that she has worked hard for, send flowers to commemorate the event and to show your appreciation of her hard work and dedication.
#5: Send Flowers after You Return from Vacation
Returning from a long and enjoyable vacation can be challenging for many women, because of the fact that women have to return to their daily grind. Women enjoy vacations because they do not have to take care of the house, go to work, and drive their children around like they do when they are at home. So, it is difficult for women to get back into the routine after returning from vacation. Not only do they have to go back to work, but they have to do the laundry from vacation and they usually have to put away all of the suitcases and other gear from the vacation. So, to show your wife that you understand how difficult and challenging it is for her to get back into the grind, send her flowers. When you do this, be sure that the flowers remind her of the place that you visited.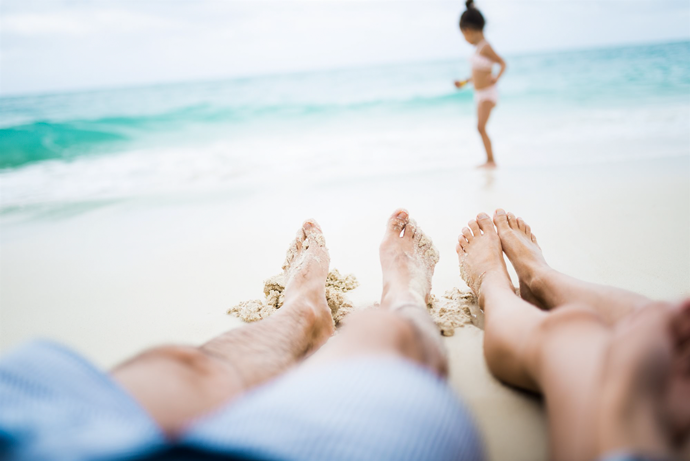 Sending flowers on unexpected occasions will show your wife that you care. It shows that you are thinking about her and that you appreciate all of the things that she does for you and your family.
Did you recently send your significant other some flowers on an occasion that we did not mention here?! Please take a moment and let us know down below in the comment section or drop us an email via the contact form. Cheers to your long lasting sexual health!